Wine, red and black
7/23/2009 10:27:00 am
Gestern war ein sehr schöner Tag - wir haben unsere Zeit in London's Zentrum verbracht, sind mittags und abends essen gegangen. Eine meiner Mitbewohnerinnen hatte gestern Geburtstag und wir hatten eine kleine Party in einem griechischen Restaurant.
Meine Schwester hat ein Foto von mir am Picadilly Circus gemacht, so könnt ihr einen Teil von meinem Outfit sehen.

Yesterday was such a nice day - we spent our time in central London, went out for lunch and for dinner, too! It was the birthday of one of my house mates and we had a small party in a greek restaurant.
My sister took a picture of me at the Picadilly Circus, so you can see a part of my outfit.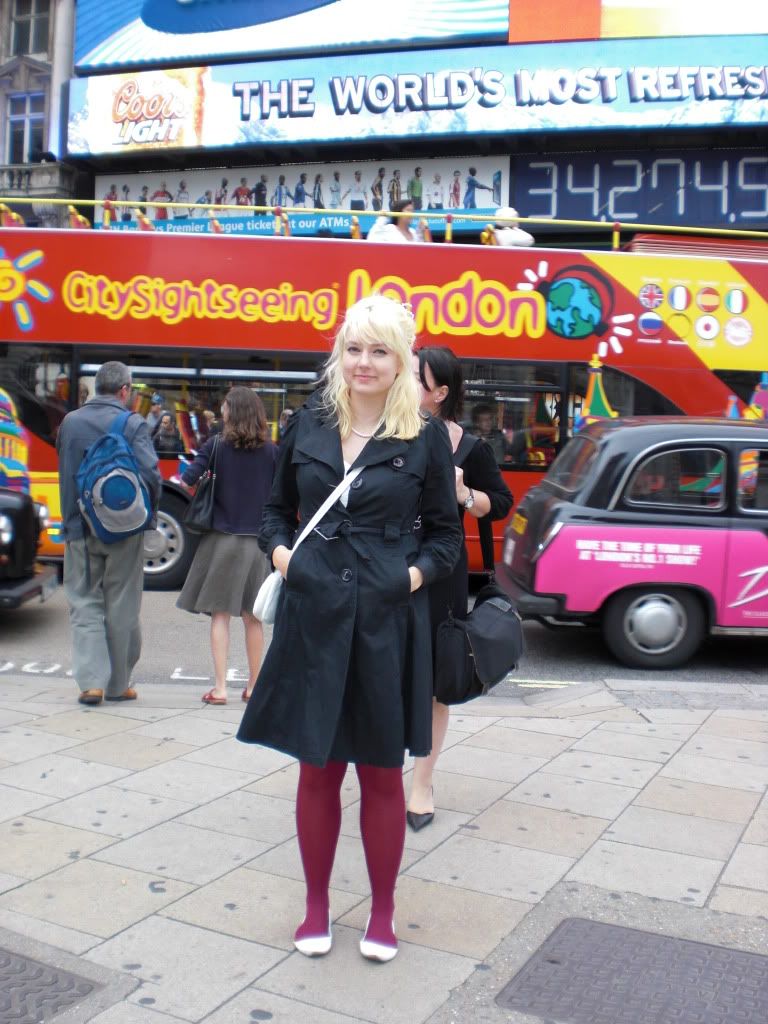 Coat: Brick Lane Market, 3,50 £
Tights: Primark, 1 £
Bag: my grand-ma's old
Chain: Yves Rocher, a gift
Flats: Primark: 5 £