Sunday's outfit
7/28/2009 10:52:00 am
Am Sonntag bin ich ins Museum of London gegangen, vorrangig weil ich die Kleider von 1700 bis heute sehen wollte. Aber als ich ankam wurde mir gesagt, dass dieser Bereich gerade umdekoriert wird...wie auch immer, ich hatte einen interessanten Einblick in die Zeit vor 1700!
Meine Freundin Sarah war so nett, Bilder zu machen (sie hat von Samstag bis Sonntag bei mir übernachtet).

On Sunday I visited the Museum of London, actually because I wanted to see the dresses from 1700 until today. But when I arrived there, they told me that they just redecorate everything from this time...anyway, it had an interesting insight in the time before 1700!
My friend Sarah was so kind to take pictures of me (she stayed overnight Saturday to Sunday).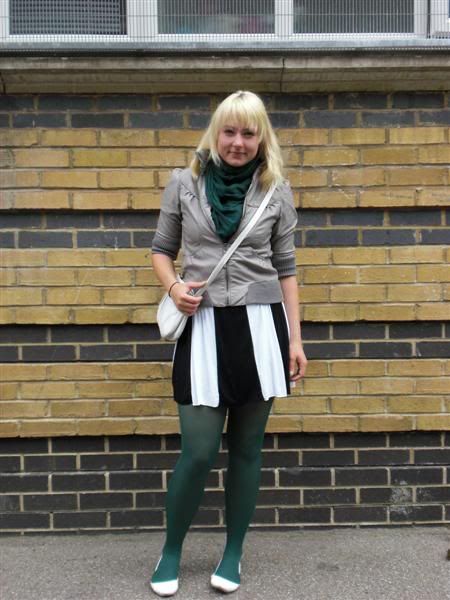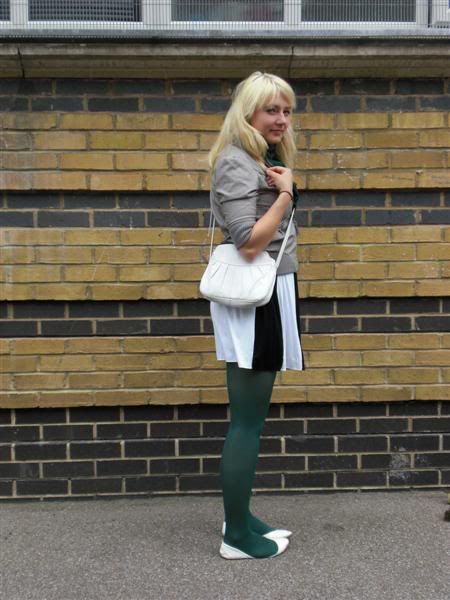 Scarf: market stand in Oxford Street, 2,50 £
Jacket: Primark, 5 £
Dress: shop near my home, 4,99 £
Tights: Primark, 1 £
Bag: my grand-ma's old
Flats: Primark, 4 £