Rustic chic
7/20/2009 02:46:00 pm
Eine neue Woche hat begonnen - und ich habe mich mal etwas bürotauglicher angezogen! Na ja, nicht wirklich, aber es sieht immerhin so aus als würde ich eine Art Anzug tragen. Ich finde mein neues Shirt soo toll, es ist aus dem H&M in der Oxord Street.

A new week started - and I dressed a little bit more capable for an office! Well, not really, but it looks like I'm wearing kind of a suit. I'm so in love with the shirt, it's from the H&M in Oxford Street.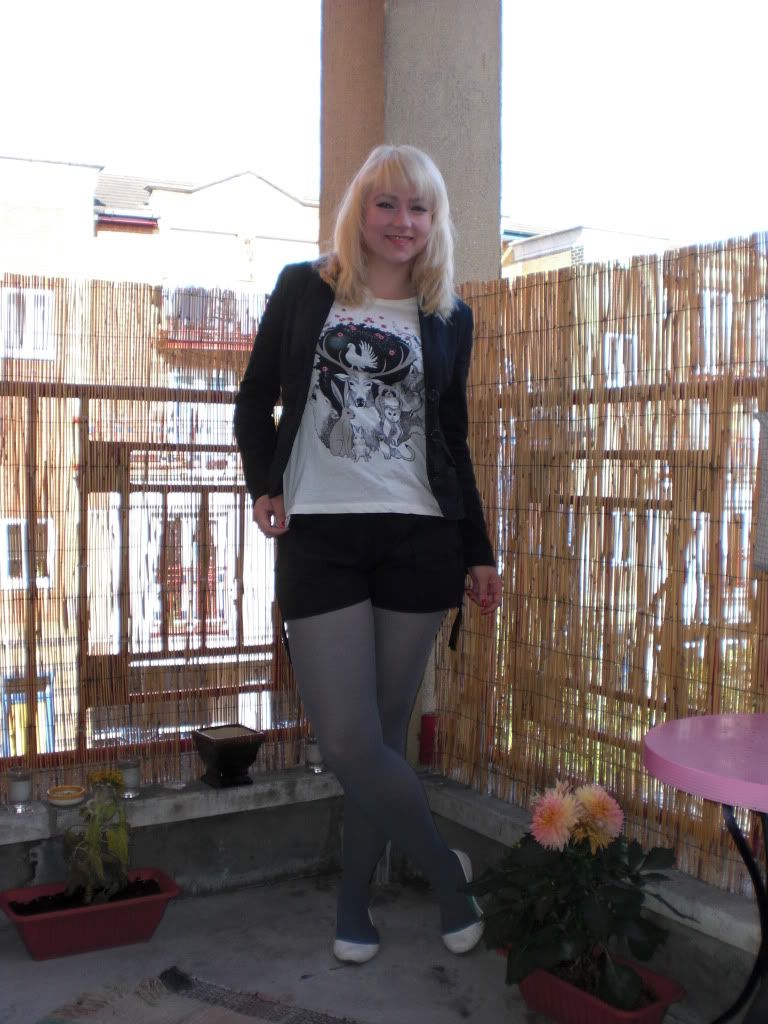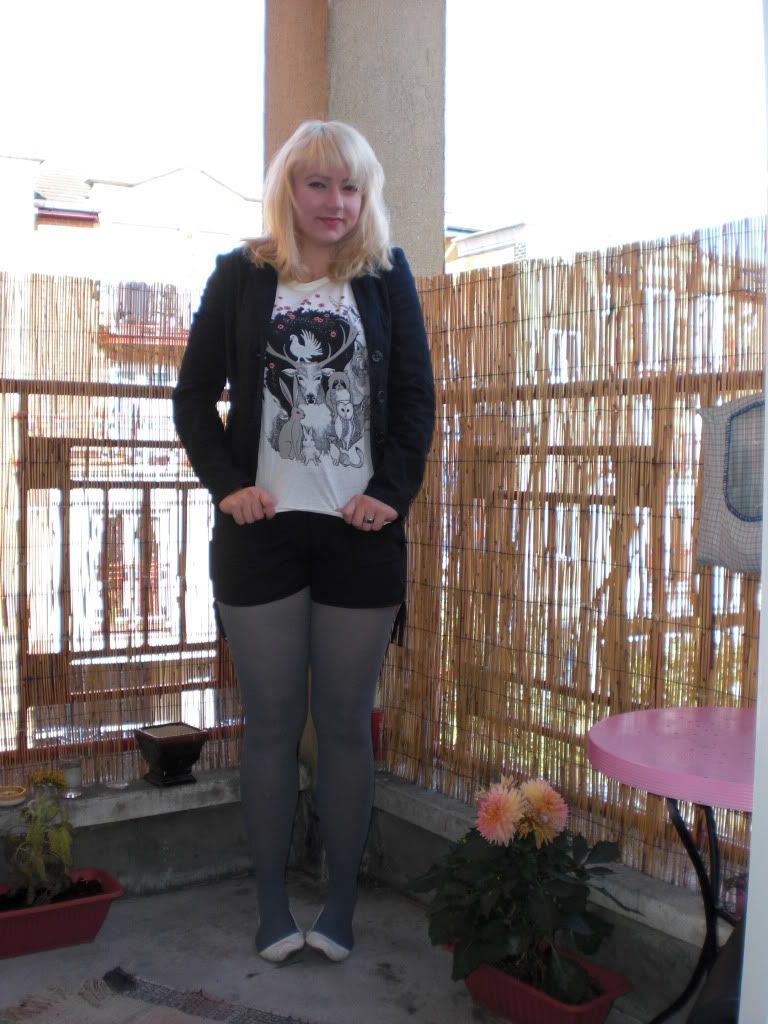 Blazer: New Yorker, 9,95 €
Shirt: H&M, 3 £
Shorts: Portre Clothing, 1 £
Tights: Primark, 2 or 3 £
Flats: Primark, 4 £

Morgen kommt mich meine Schwester besuchen, zusammen mit ihrem Freund. Sie bleiben bis Samstag - ich freue mich schon so darauf!
Tomorrow my sister is going to visit me, together with her boyfriend. They stay until saturday, I so look forward to it!