The apron dress
7/08/2009 09:06:00 pm
Heute war ein schöner Tag, obwohl es geregnet hat: einer meiner Kollegen verlässt uns morgen (okay, das ist nicht so schön) und so sind wir alle zum Lunch in ein japanisches Restaurant gegangen. Ich habe Nudeln mit Hühnchen und Misosuppe gegessen - lecker!
Wie auch immer, ich habe heute ein gemustertes (neues) Kleid getragen, dessen Ärmel ich wirklich liebe - der Nachteil ist nur, dass man kaum einen Cardigan darübertragen kann...sie sind einfach zu voluminös!

Today was a very nice day, even it was rainy: one of my colleage leaves tomorrow (well, that's not so nice) and so we all went out for lunch to a Japanese restaurant. I had noodles with chicken and Miso soup - yammy!
Anyway, I wore a patterned (new) dress today which has sleeves I really adore - the disadvantage is that you hardly can wear a cardigan together with the dress...they're just too big!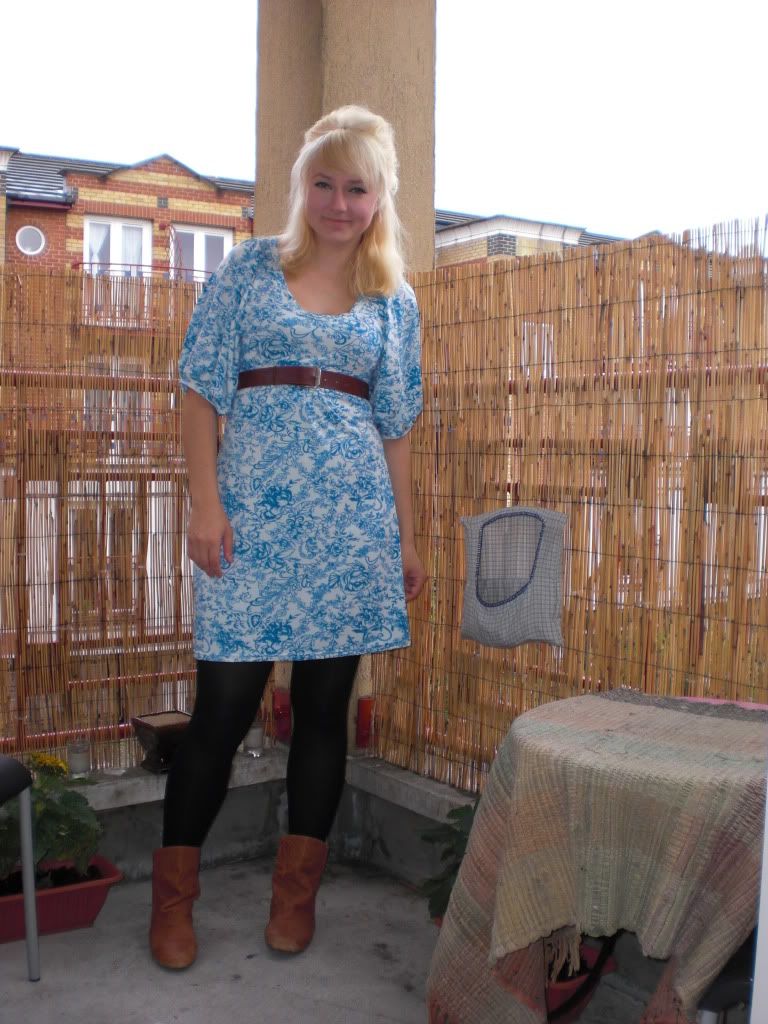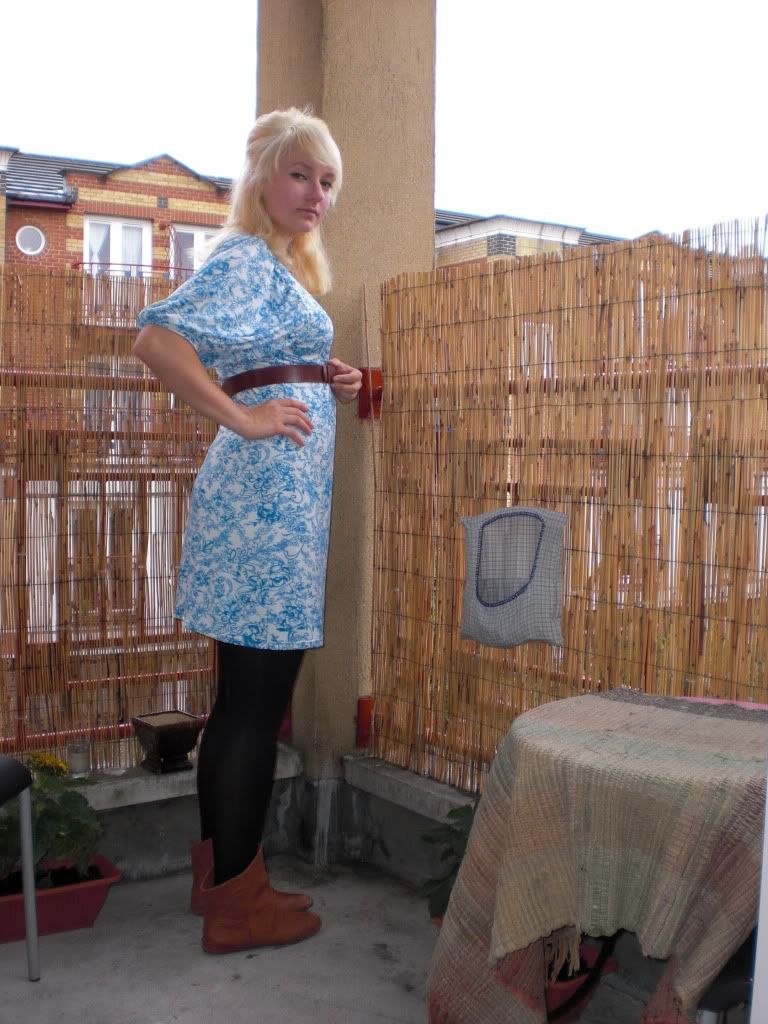 Dress: Portre Clothing, 3 £

Belt: Charity Shop, 50p

Tights: Primark, 2 £

Shoes: my housemate's old