Jude Law(less)
7/25/2009 12:42:00 pm
Meine Schwester und ihr Freund sind auf dem Weg nach Deutschland - und ich habe Zeit mir alle Bilder anzuschauen die ich geschossen habe und euch welche zu zeigen.
Beim Leicester Square fand ich dies:

My sister and her boyfriend are on their way back to Germany now - and I have time to look at all the pics I took and show you some.
At Leicester Square, I found this: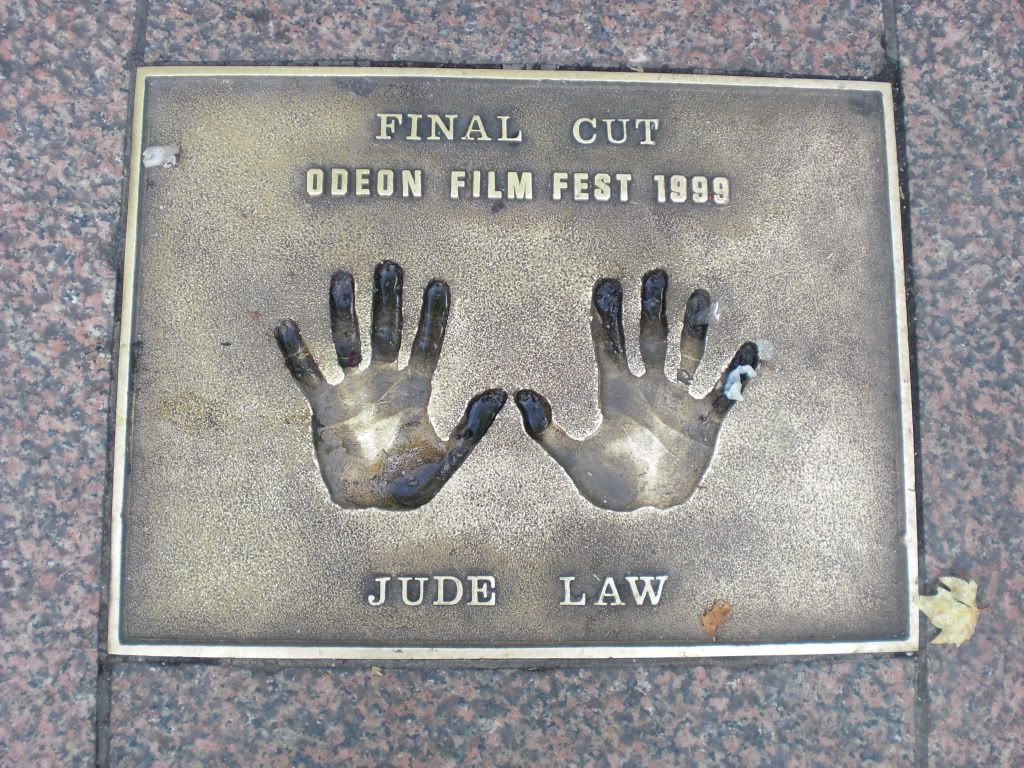 Ich muss zugeben, dass ich ein großer Fan von Jude Law bin! Aber ich denke mal, das ich damit nicht alleine bin.
Ich habe auch neue Schuhe gekauft, aber meine Schwester meint ich sollte die Schleifen entfernen - was denkt ihr?

I have to admit that I'm a huge fan of Jude Law, but I think I'm not alone with this!
I bought new shoes as well, but my sister thinks I should remove the bows - what do you think?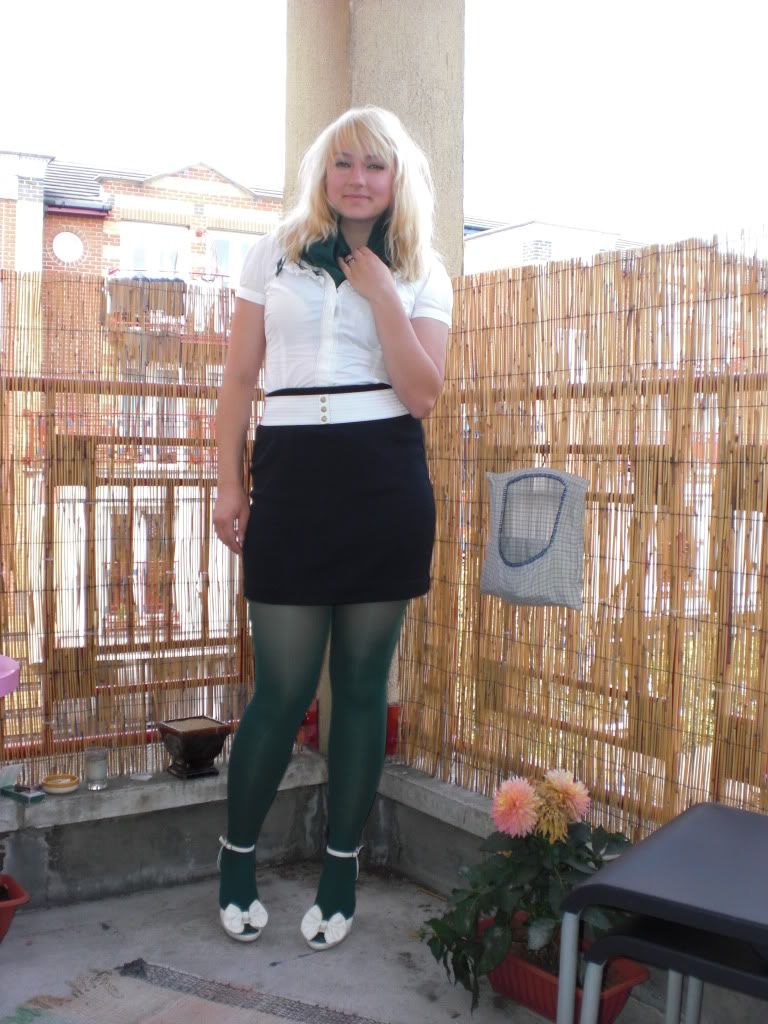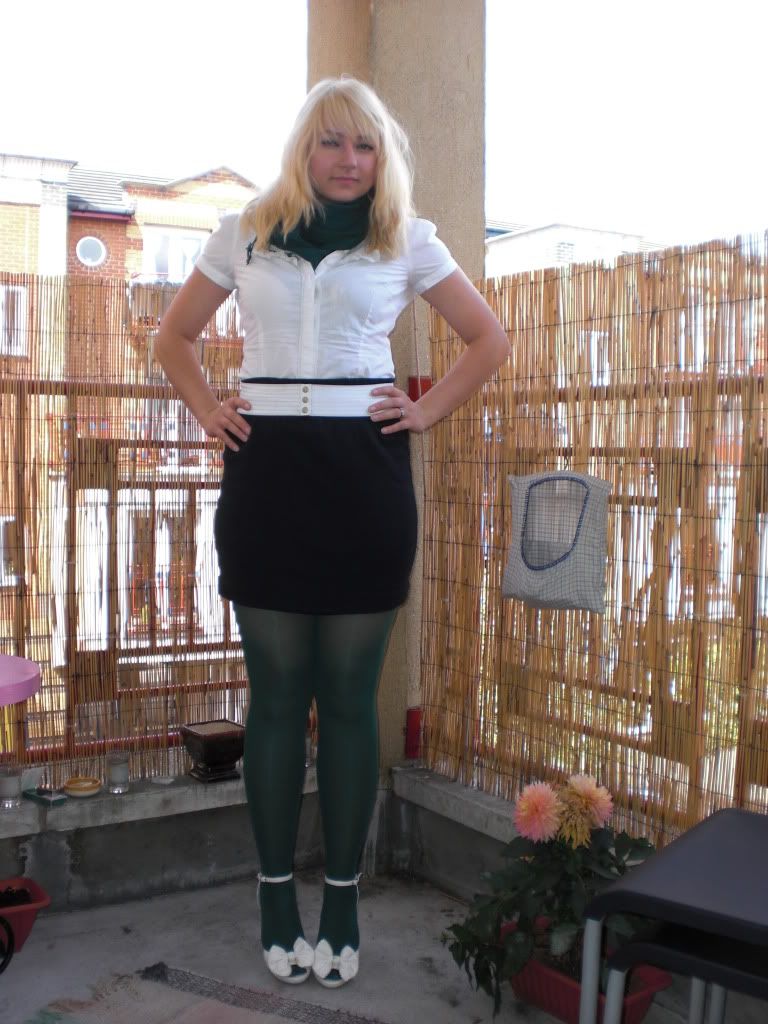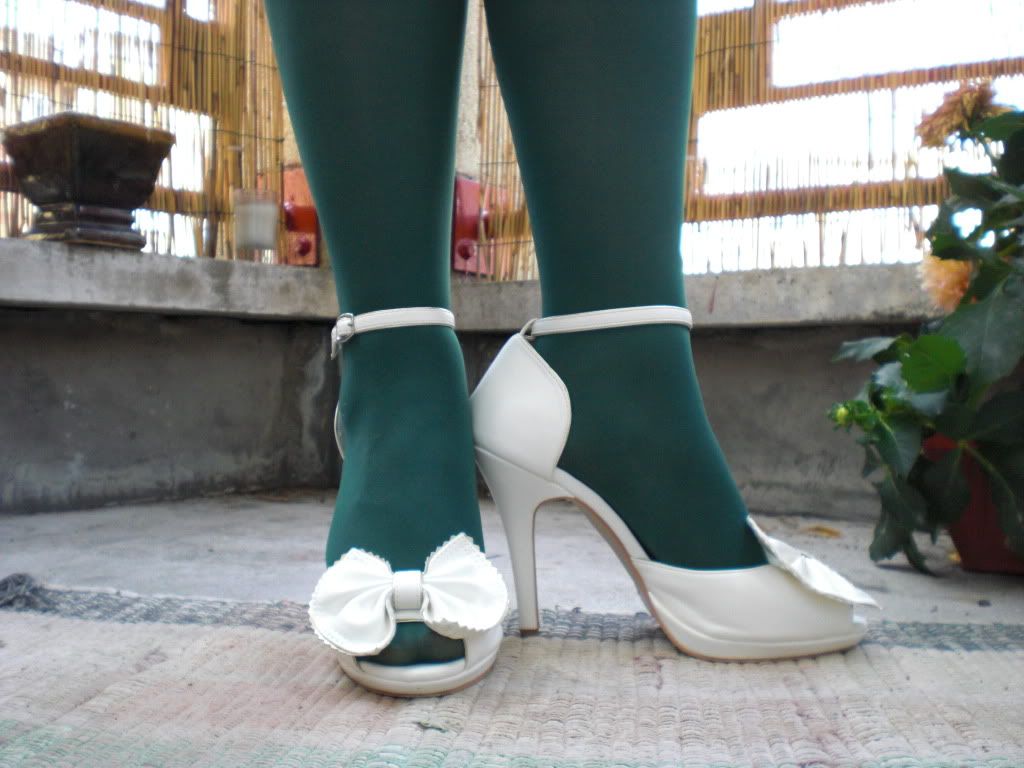 Scarf: market stand at Oxford Street, 2,50
£
Blouse: H&M, 5 €
Belt: H&M, 1 €
Skirt: my mum's old
Tights: Primark, 1
£
Heels: Primark, 6
£
Die Strumpfhosen haben eigentlich diese Farbe, genau wie der Schal. Keine Ahung, was meine Kamera heute mit den Farben anstellt!
The tights are actually that green, and so the scarf is. I don't know what my camera does with the colours today!