Happy
7/29/2009 04:58:00 pm
Kein Wunder warum ich in London so glücklich bin - die Fröhlichkeit ist überall und man kann nicht entkommen!

No wonder I'm so happy in London - the happiness is everywhere and you can't escape!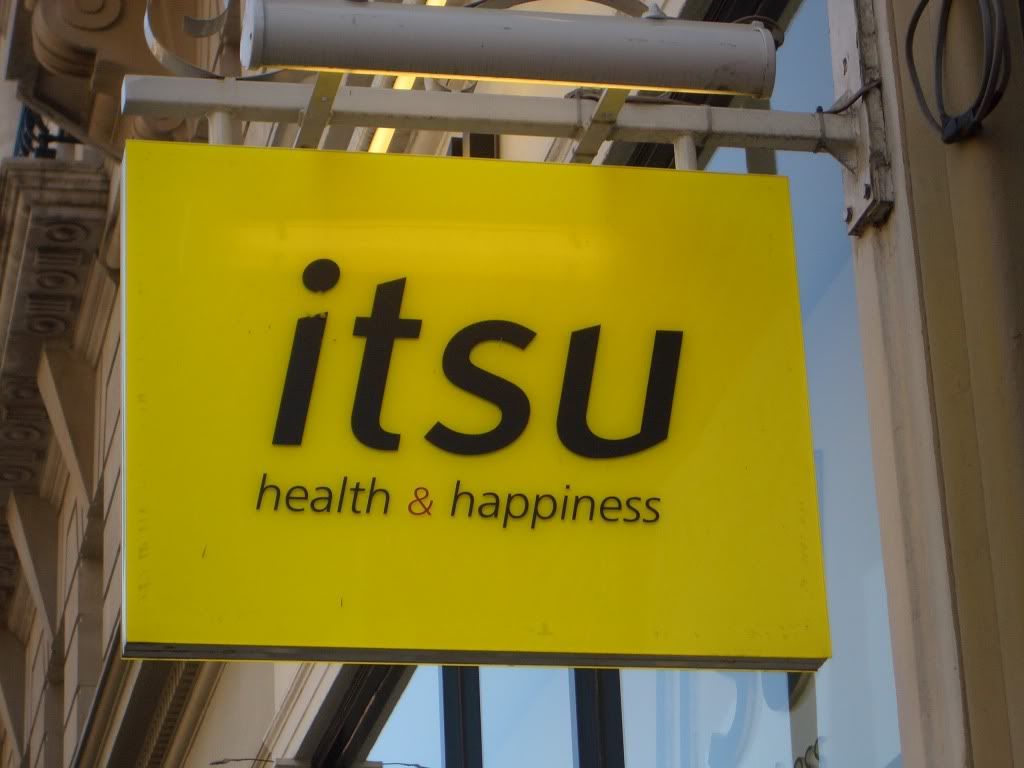 Heute habe ich meinen Lockenstab benutzt (das erste Mal seit ich in London bin). Eigentlich benutze ich ihn nicht gerne, wenn ich die Hälfte meiner Haare gestylt habe werden meine Arme schwer und ich habe keine Lust mehr. Aber das Ergebnis ist immer die Mühe wert!

Today I used my curling iron (for the first time I'm in London). Actually I don't like using it, when I curled about the half of my hair my arms get heavy and I don't feel like doing it anymore. But the result is always worth the effort!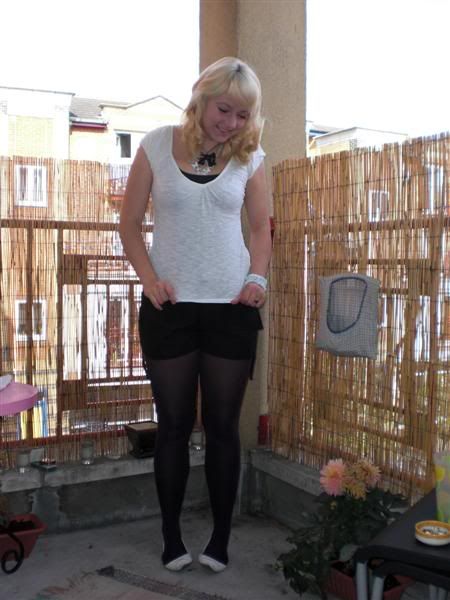 Chain (pearls): Yves Rocher, a gift with an order
Chain (bow): Stradivarious Barcelona, 0,99 €
Chain (Butterflies): Madonna, 2,55 €
Ribbon used as bracelet: hand craft store, 1 £
T-Shirt: Primark, 1 £
Top: H&M, a gift
Shorts: Portre Clothing, 1 £
Tights (purple): Marks & Spencer, 4 £
Flats (I apologize for bore you to death by wearing them so often): Primark, 4 £