Almost Stylish Sale!
7/13/2009 08:33:00 am
Ich habe beschlossen, ein paar von meinen Londonteilen zu verkaufen und zu diesem Zwecke einen Sale-Blog erstellt. Bei Interesse einfach einen Kommentar hinterlassen oder mir eine Mail schreiben!
Eine Sache, die ich an London besonders liebe, sind die kostenlosen Zeitungen, die man an den U-Bahnen bekommt. Ist natürlich kein 'ernster' Journalismus, sondern hoffnungsloser Boulevard, aber sie versüßen einem die Fahrzeit sehr!

I decided to sell some of my items I bought in London and started a sale blog for that reason. If you're interested, just leave a comment or write an email!
One thing I love London for are the free newspapers you receive at the tube stations. Of course they aren't full of 'serious' journalism, but they brighten up your time of travel!


Heute trage ich mal wieder ein Charity Shop-Teil (auch etwas, was ich an London sehr liebe!).
Today I'm wearing again a chartity shop item (this is something for that I love London, too!).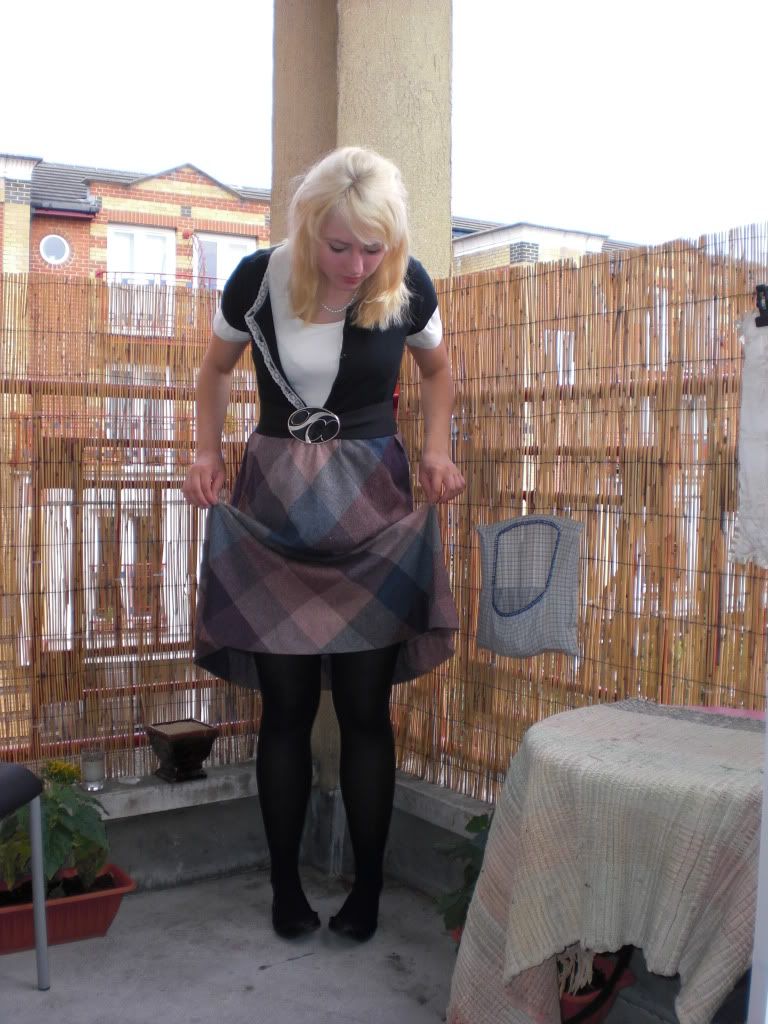 Shirt: my mum's old
Chain: Yves Rocher, a gift with an order
Cardi: H&M, 3
£
Belt: my mum's old
Skirt: Charity Shop, 50p
Tights: Primark, 2
£
Flats: Primark, 4
£


Wenn ich die Bilder mir so anschaue denke ich darüber nach, den Rock zu kürzen...


When I look at those pictures now I really think about shorten the skirt...