A picturesque day
7/17/2009 09:42:00 pm
Ich fand die 'Pro Stunde ein Foto'-Posts immer toll, deshalb hier mal einer von mir - so in etwa sieht ein normaler Tag bei mir aus. Ich hab nicht jede Stunde ein Bild gemacht, das wäre bei meinem 8-Stunden-Arbeitstag etwas langweilig (wer will schon 8 Computerbilder sehen).
Oh, und ich hab gestern Harry Potter geschaut...ein Wort: enttäuschend. Die erste halbe Stunde ist ausgedacht, vieles fehlt. Und seit wann können Todesser fliegen, ohne Besen, und ziehen schwarze Rauchschwaden dabei hinter sich her?

I always liked the 'each hour a picture'-posts, that's why I'm making my own - this is a normal day for me. I didn't take a picture every hour, that would be boring because of my 8 hours working day (who wants to see 8 pics of the same computer).
Oh and I watched Harry Potter yesterday...one word: disappointing. The first half hour is made up, lot of things are missing. And how Death Eaters can fly without brooms and create wads of black smoke?

6.30 - Der Wecker klingelt und ich quäle mich aus dem Bett und zum Joggen.

6.30 - The alarm is ringing and I drag myself out of bed to go running.




7.00 - Dusche, Frühstück, zurechtmachen, anziehen, E-Mails und neue Posts anschauen, Foto für den Blog machen.

7.00 - Having a shower and breakfast, styling, dressing, having a look at emails and new posts, taking pictures for the blog.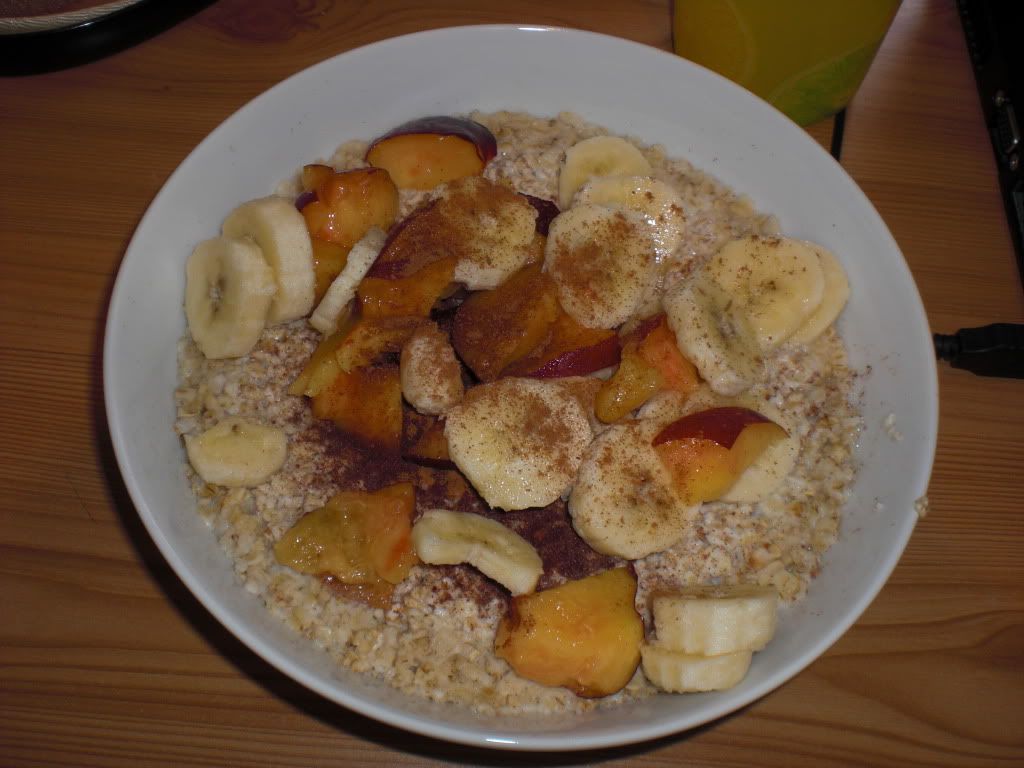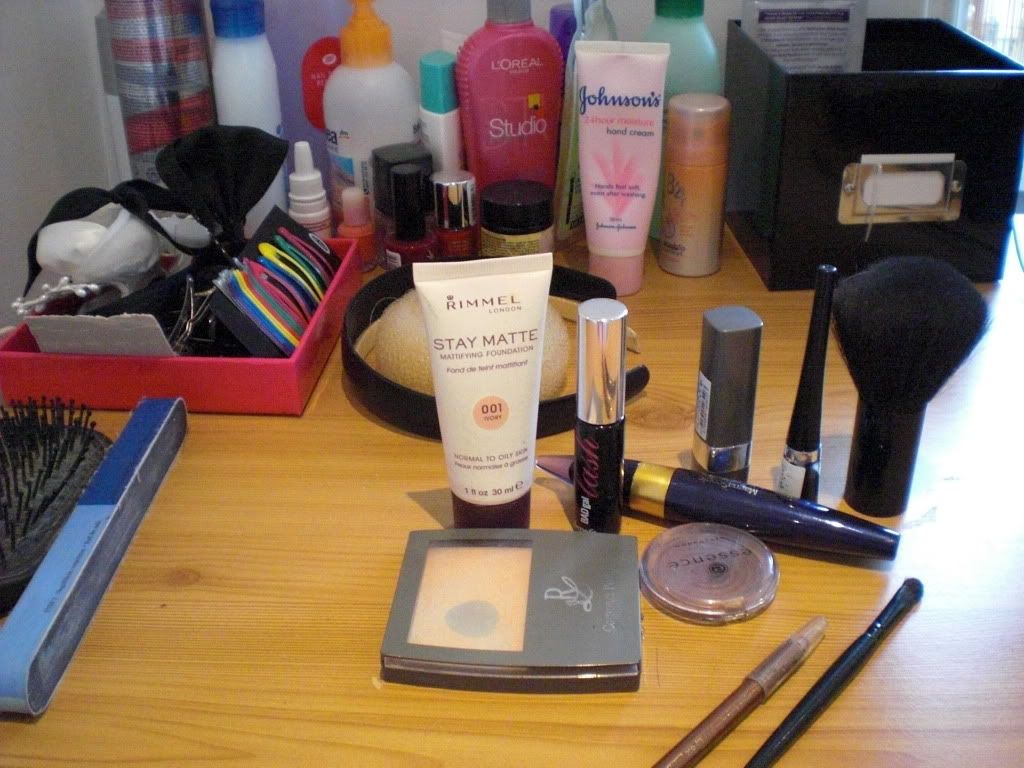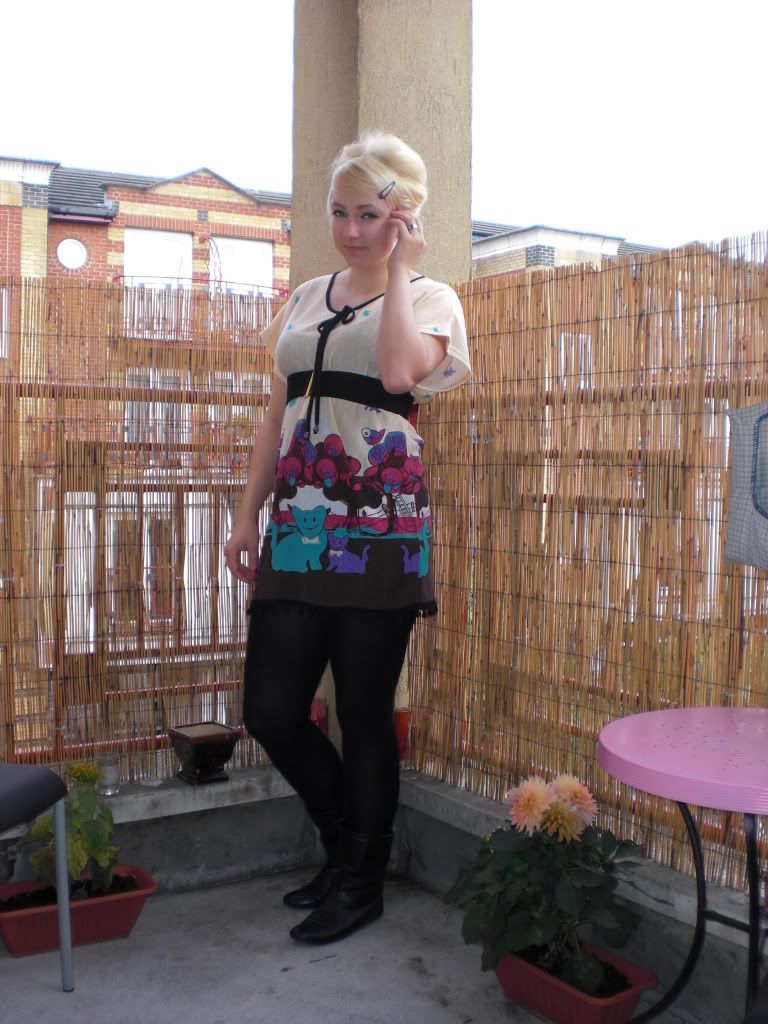 9.00 - Auf zur Arbeit: zu Fuß (ist schneller als mit dem Bus, bei dem Verkehr morgens) 20 min zur U-Bahn.

9.00 - On the way to work: 20 min walking (is quicker than taking the bus, the traffic is so bad in the morning) to the tube station.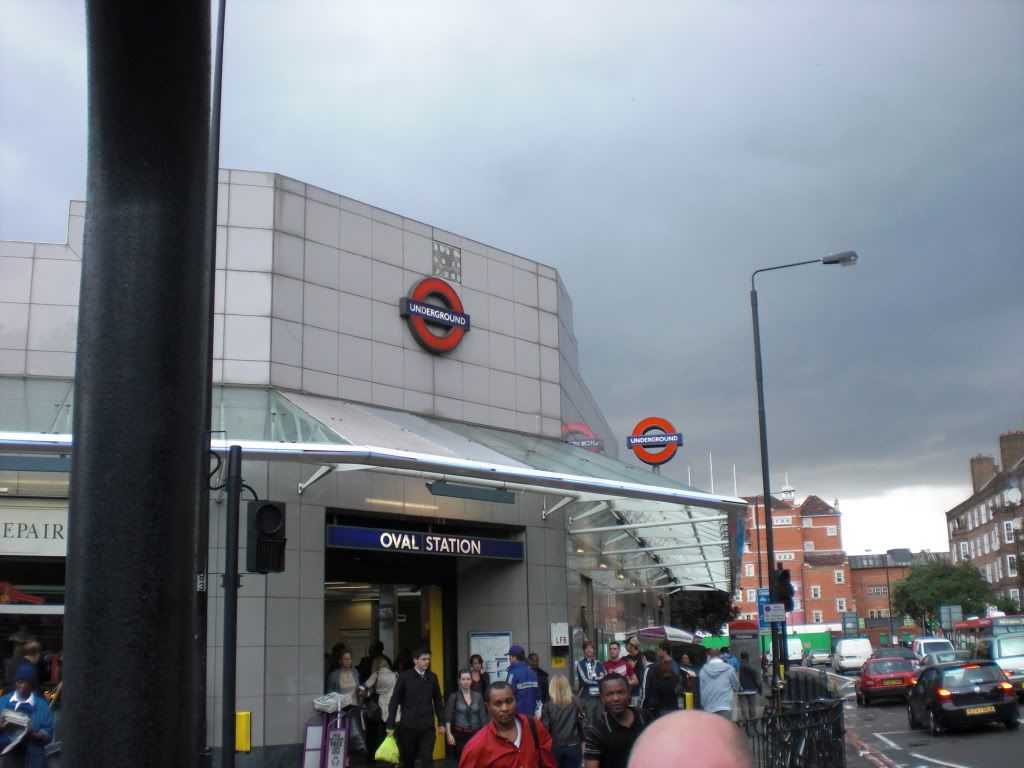 9.45 - Ankunft bei meiner Arbeit, als erstes den Computer anschalten und los geht's!

9.45 - Arriving at work, turning on the computer and here we go!



13.00 - Lunch time für eine halbe Stunde! Kleiner Spaziergang und lecker Nudeln.
13.00 - Lunch time for half an hour! A little walk and tasty pasta.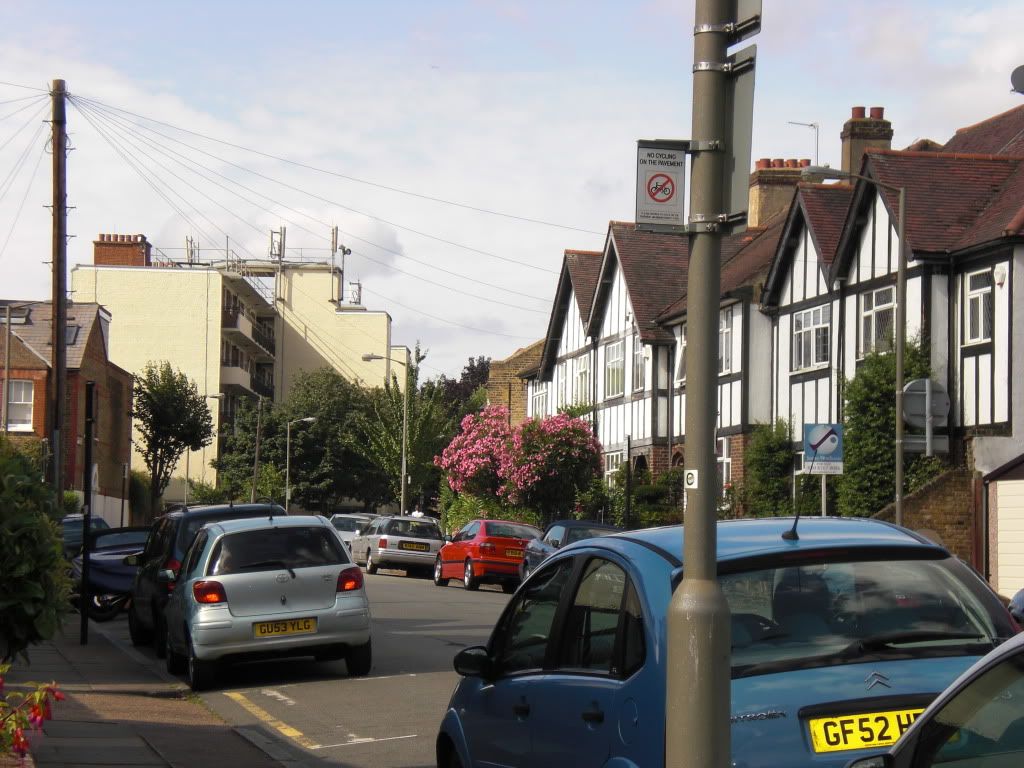 18.00 - Feierabend! Zurück zur U-Bahn.
18.00 - Closing time! Back to the tube station.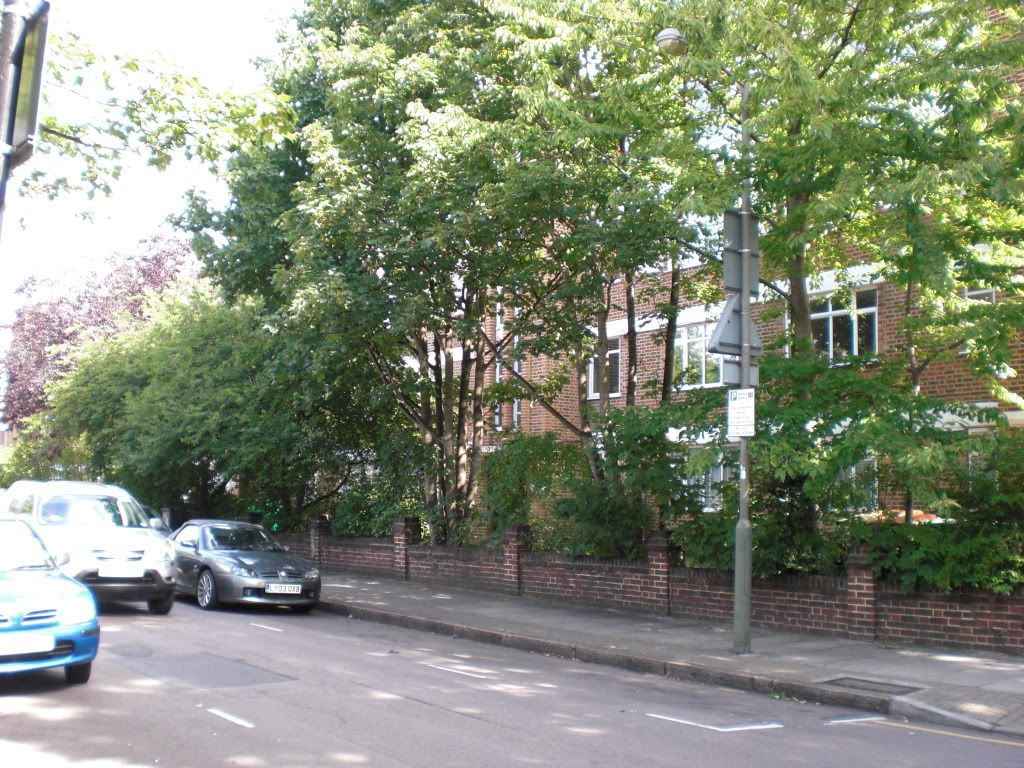 18.30 - Lebensmittel kaufen bei Somerfield um die Ecke, ich kann nicht mehr ohne Porridge Oats leben...
18.30 - Buying food at Somerfield near by, I can't live anymore without porridge...


19.30 - Zuhause ankommen, Abendbrot essen, schwatzen in der Küche.
19.30 - Arriving at home, having dinner, chatting in the kitchen.
20.30 - Film gucken. Ich habe in Leipzig keinen Fernseher und genieße es hier total!
20.30 - Watching a film. I don't have a TV in Germany and enjoy being able to watch so many films!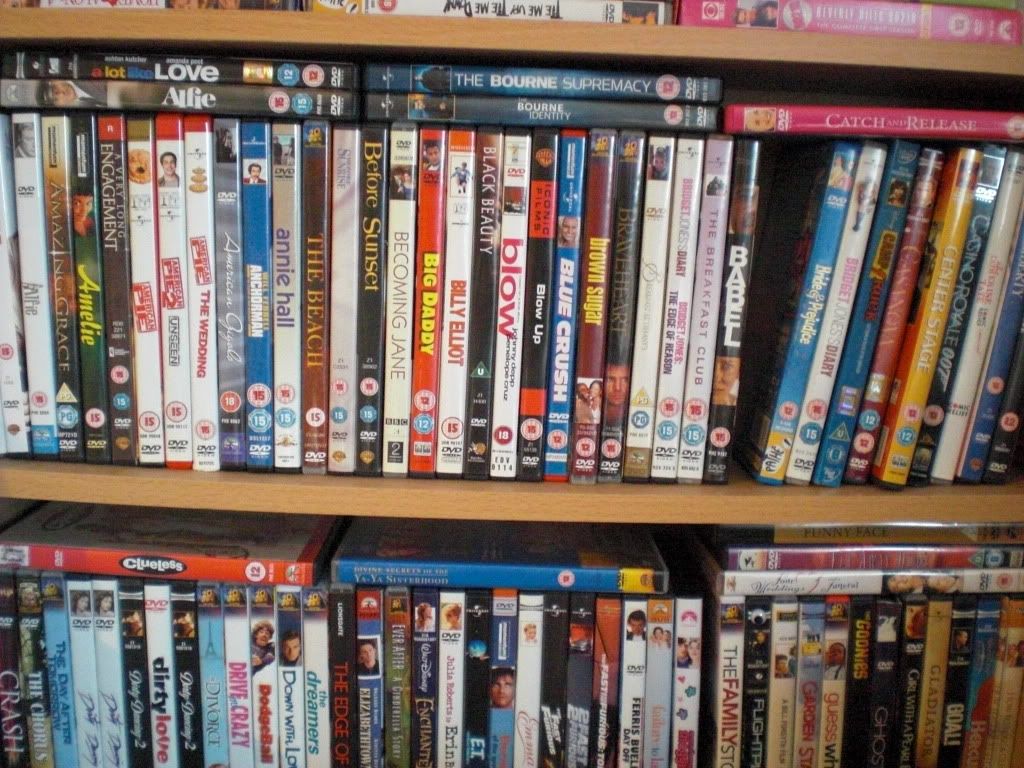 23.30 - Gute Nacht allerseits!
23.30 - Good night everyone!