Back to business
7/07/2009 08:37:00 pm
Nun bin ich zurück - endlich! Die Kamera kam gestern an und ich bin ganz zufrieden damit. Ohne großes Geschnatter geht's nun auch zu meinem heutigen Outfit - mit neuer Frisur übrigens! Etwa 10 cm sind ab, der Pony wurde nachgeschnitten und die Farbe aufgehellt. Nun ist es ganz schön blond, aber seit ich mich daran gewöhnt habe, gefällt's mir!

So I'm back - finally! The camera arrived yesterday and I'm quite content with it. Without many words my today's outfit follows - with new hair! About 10 cm are gone, the fringe is recut and the colour is lighter. It's very blond now, but since I'm used to it I like it!


Photobucket is not working for this pic...I have no clue why!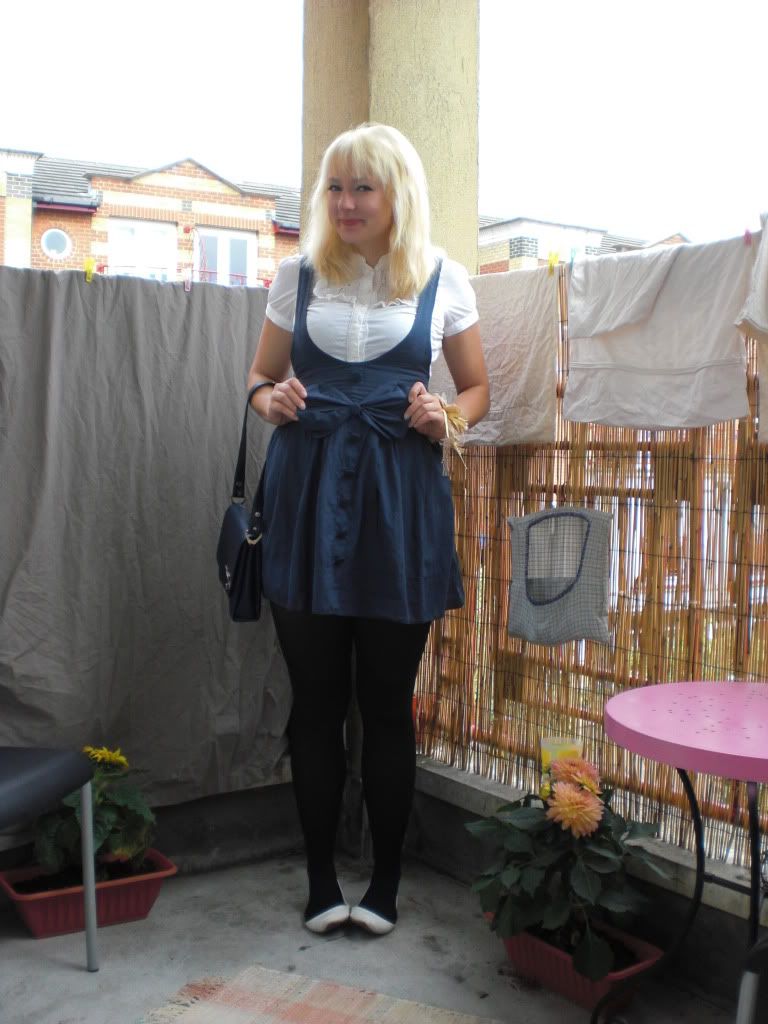 New hair: 70 £
Blouse: H&M, 5 €
Dress: Lime Soda , 5 £
Flower used as a Bracelet: Retro Woman, 1 £
Tights: Primark, 2 £
Bag: Retro Woman, 1 £
Flats: Primark, 4 £
Leider habe ich meine schöne Blume heute verloren - ich bin so traurig deshalb! Sie war vintage, also sehe ich keine Möglichkeit sie wirklich ersetzen zu können...
Unfortunately I lost my beautiful flower today - I'm so sad about that! It's vintage, so there isn't any possibility to replace it...