What a bargain!
8/14/2009 02:26:00 pm
Jeden Morgen vor der Arbeit gehe ich in den Lidl (ja, London hat einen Lidl), um mir frisches Obst für die Arbeit zu kaufen.
Heute sah ich das nette Schildchen hier, ich wollte es euch nicht vorenthalten:

Every morning before work I go to the Lidl to buy fresh fruits for work.
Today I saw that nice sign, I didn't want to withhold it from you: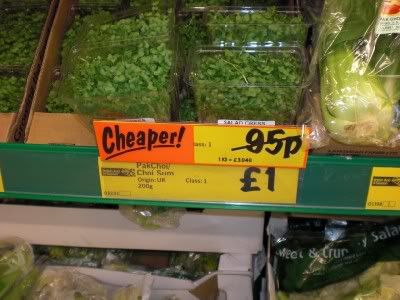 Im übrigen verkaufe ich meinen Rock aus dem letzten Post, zu erwerben hier.

And I sell the skirt from my last post, you can buy it here.