Messy Mess
8/26/2009 08:07:00 pm
Gleich geht's wieder zum Bike Polo, deshalb nur ein kurzer Outfitpost.
Ich entschuldige mich für das Chaos auf meinem Kopf das eigentlich mein Haar sein sollte, aber ich bin gerade erst von der Arbeit nach Hause gekommen und es regnet und windet draußen...

I'm going to the bike polo again, so just a short outfit post.
I'm sorry for the mess on my head which is supposed to be my hair, but I just got home from work and it's rainy and windy outside...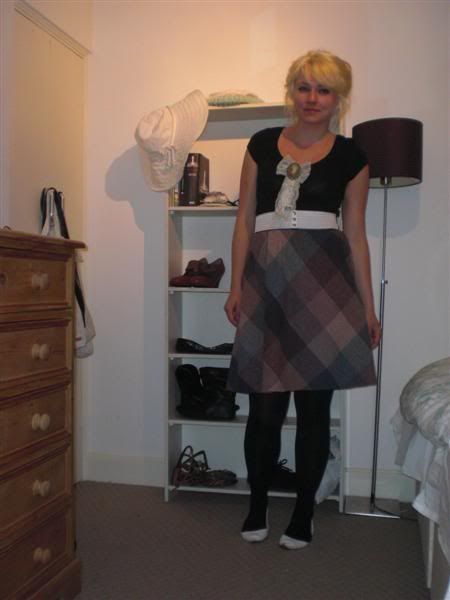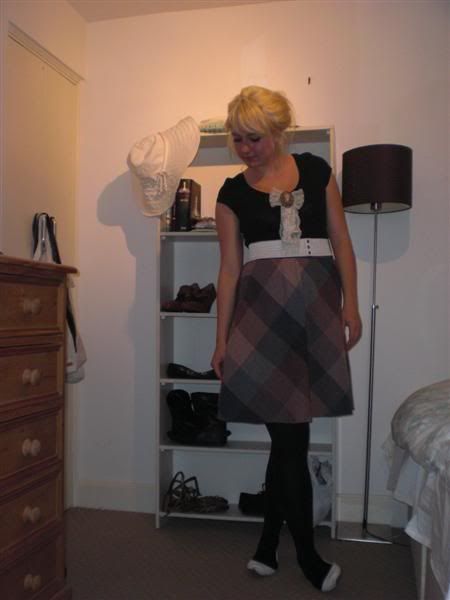 Shirt: Primark, 2 £
Bow: Shop at Oxford Street, 7 £
Belt: H&M, 1 €
Skirt: Charity shop, 50 p
Tights: H&M, 7,90 €
Ballerinas: Primark, 4 £