Last Day At Work
8/28/2009 11:05:00 am
Heute ist mein letzter Tag auf Arbeit. Ich kann es kaum glauben, dass die Zeit wirklich so schnell vergangen ist und dass ich London nächsten Donnerstag verlassen werde. Ich hatte/habe so eine tolle Zeit und traf viele wunderbare Menschen (besonders einen, aber darüber werde ich in einem anderen Post schreiben).
Das Kleid dass ich trage ist eigentlich immer noch im Sales Blog erhältlich - aber heute Morgen habe ich es angeschaut und hatte Lust, es zu tragen. Ich mag es sehr, aber es ist so kurz dass man immer Shorts darunter tragen muss...

Today's my last day at work. I can't believe that the time went by so fast and that I'll leave London next Thursday. I had/have such a good time here and met a lot of wonderful people (especially one, but I'm going to write about that in another post).
The dress I'm wearing is actually still available in the sales blog - but this morning I looked at it and felt like wearing it. I like it, but it is so short that you always have to wear shorts underneath...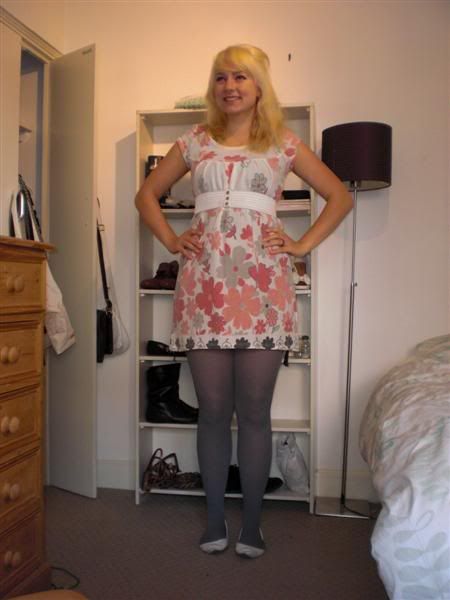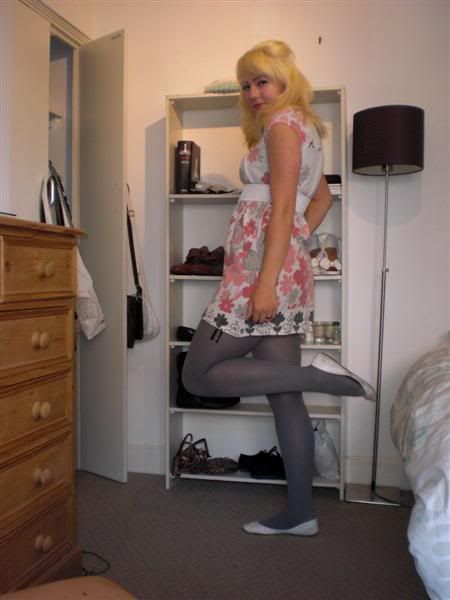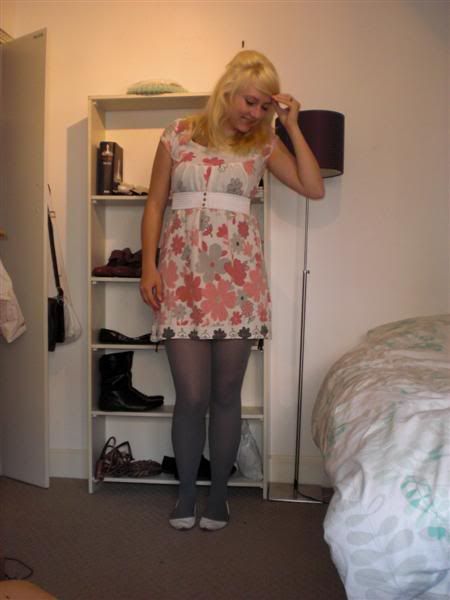 Dress: Aytars Boutique, £5,99
Belt: H&M, 1 €
(unseen Shorts: Portre Clothing, £1)
Tights: Primark, £2
Flats: Primark, £5