Checked Checker
8/18/2009 02:23:00 pm
Heute war die erste Nacht in meinem neuen Zimmer - und es gefällt mir wirklich. Ich werd demnächst mal Bilder posten.
Heute abend geht's ins Kino zu "Inglourious Basterds", ich freu mich schon darauf! Ich werde dazu wohl diese Schuhe tragen, für die Arbeit ziehe ich lieber meine Ballerinas an.

Yesterday night was the first night in my new room - and I really like it. I'll post some pictures of it soon.
Tonight we're going to go to the cinema for watching "Inglourious Basterds", I really look forward to it! I'm going to wear these shoes for it, but for work I prefer my ballerinas.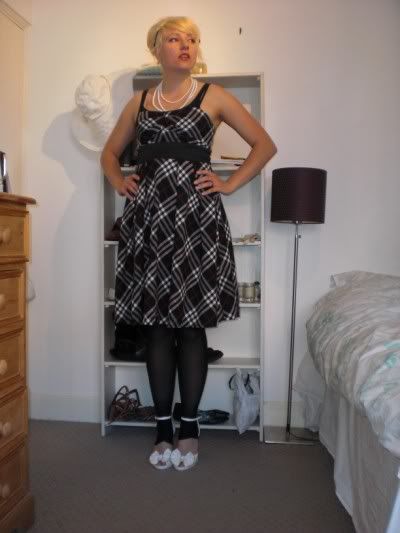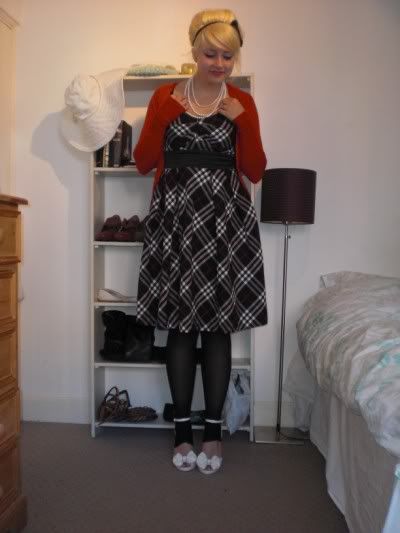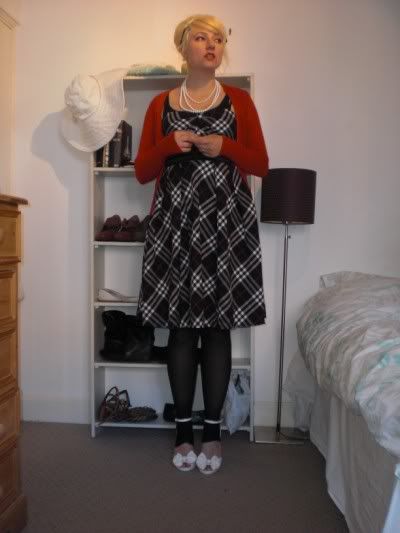 Bow: Shop in Augsburg, 50 cent
Short chain: Yves Rocher, a gift
Long chain: Primark, 2 £
Top: H&M, a gift
Dress: shop near my house, 4,99 £
Cardigan: Primark, 5 £
Tights: H&M, 3,99 £
Shoes: Primark, 6 £