Brocade
8/12/2009 12:01:00 pm
Gestern habe ich das tollste Vintagestück überhaupt gefunden - wieder in einem Charity-Shop. Es gibt da einen zwei Minuten von meiner Arbeit entfernt und einmal die Woche nutze ich meine Mittagspause um mir die 'neuen' Sachen anzuschauen.
Gestern hatte ich riesiges Glück - ich fand einen silbernen Brokatmantel. Er ist nicht unbedingt was für den Alltag, trotzdem bin ich froh darüber!

Yesterday I found the best vintage item ever - in a charity shop again. There is one charity shop two minutes away from my work, and once a week I use my lunch break to have a look at all the 'new' stuff.
Well, yesterday I was so lucky - I found a silvery brocade coat. It's not really an everyday piece of clothing, but, however, I'm so happy!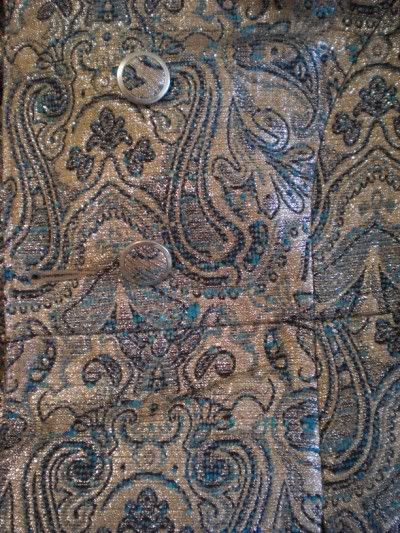 Coat: Charity shop, 5 £
Tights: H&M, 7,90 €
Ballerinas: Primark, 4 £
Flower: Primark, 1 £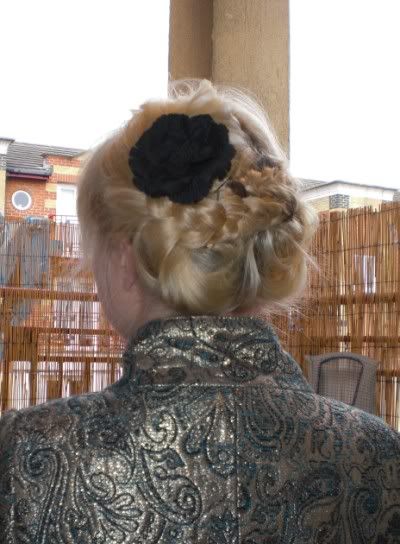 I did that hair-do for the first time and I think I really like it.