Sausages
9/26/2009 02:39:00 pm
Ich freue mich immer, wenn ich sowas hier in London sehe:

I'm always delighted when I see things like that here in London: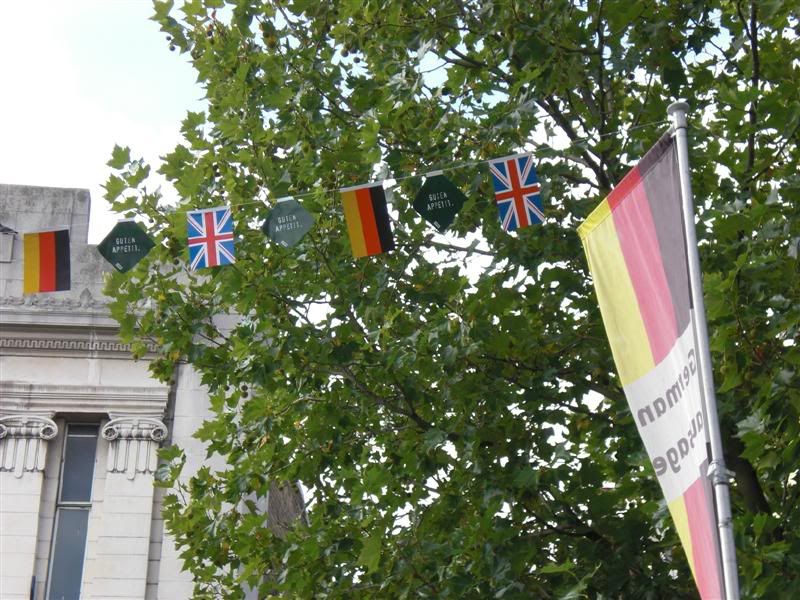 Das heutige Outfit ist recht simpel, wie auch die anderen davor schon waren. Ich konnte nur ein paar Dinge in meinen Koffer packen und habe dabei mich für Basics entschieden, die ich miteinander kombinieren kann. Ich weiß dass schwarze Schuhe besser gewesen wären, aber meine sind alle in Leipzig. Meine Haare sehen aus wie gestern, nur diesmal mit einer Schleife drin.

Today's outfit is quite simple, like the other ones before. I could only just pack a few things in my suitcase and chose basics I can combine with each other. I know that black shoes would have been better, but mine are all in Leipzig. My hair looks like yesterday, but with a bow this time.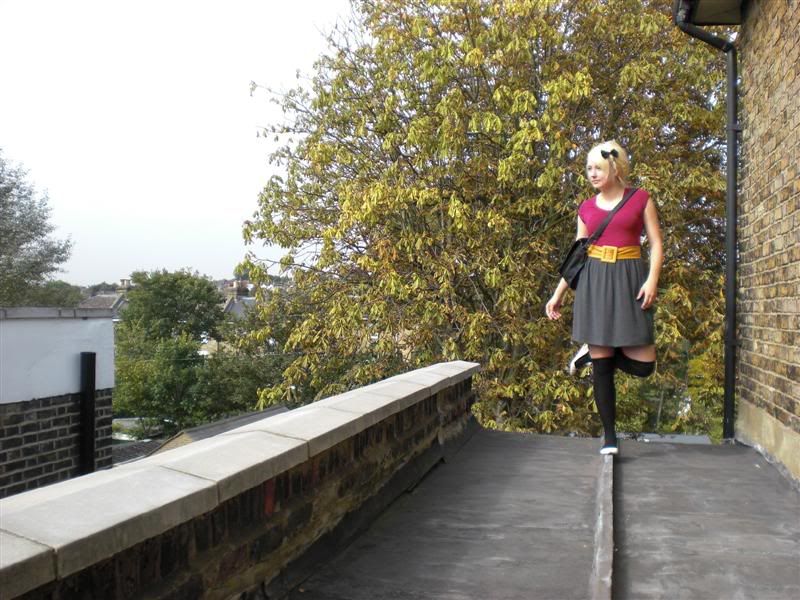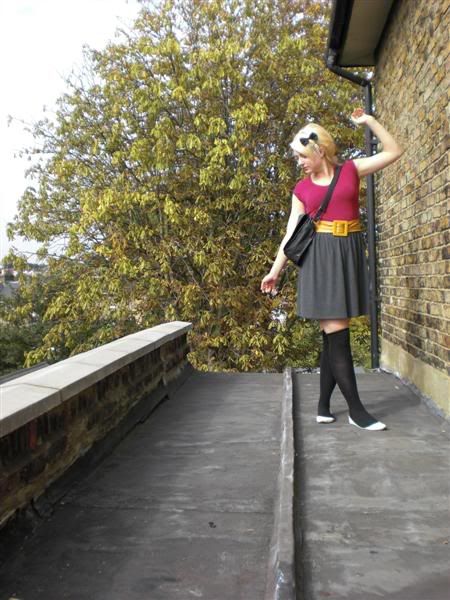 Bow: shop in Augsburg, 50 Cent
Shirt: Primark, 2 £
Belt: H&M, 1 €
Skirt: Uniqlo, 9,99 £
Socks (came with another grey pair): Uniqlo, 6,99 £
Ballerinas: Primark, 4 £
Bag: my mum's old