IKEA Shopping
9/09/2009 09:17:00 pm
Heute sind eine Freundin und ich zu IKEA gefahren, ich brauchte ein neues Schuhregal (die Sammlung wurde jetzt einfach zu groß) und andere Dinge. Es war sehr lustig und es gab leckeres Essen!

Today a friend and I went to IKEA, I needed a new shoe shelf (the collection just got too big) and some other stuff. It was fun and we had great food!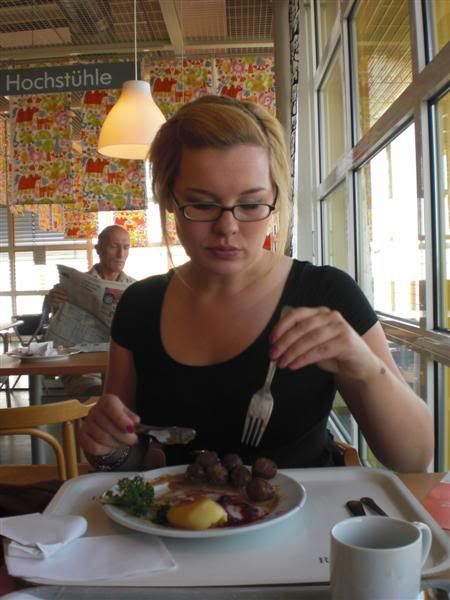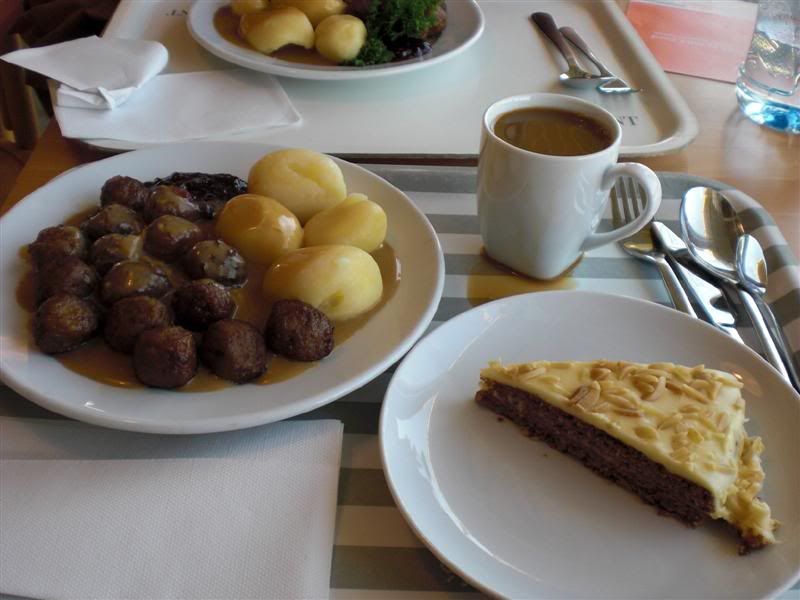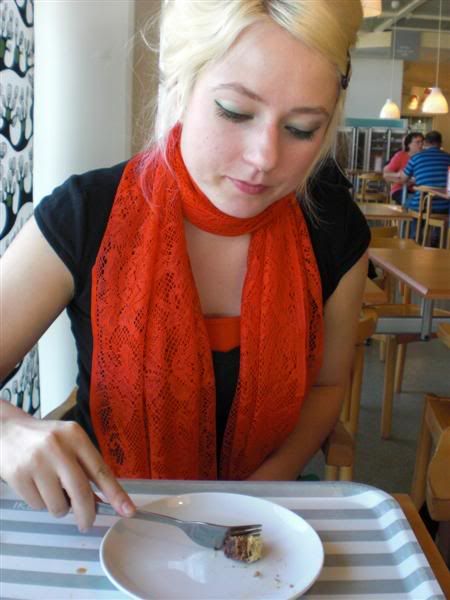 My outfit fits perfectly into that room!

Hier mein Outfit nochmal an gewohnter Stelle aufgenommen:
I shot my outfit again on the usual place:
Hair pin: H&M, 1,90 €
Scarf: Charity Shop, 50p
Red top: New Yorker, 1,95 €
Black shirt: New Yorker, 1,95 €
Bag: New Yorker, 1 €
Shorts: Orsay, 3,90 €
Tights: 7,90 €
Ballerinas: Primark, 4 £