Are Repetitions Okay?
9/28/2009 06:54:00 pm
Mein heutiges Outfit ist diesem ziemlich ähnlich. Was mich zu der Frage geführt hat, ob ich jemals ein Outfit zweimal anhatte - etwa nur drei- oder viermal schätze ich, da ich versuche, meine Kleidung immer wieder neu zu kombinieren.
Was ist mit euch? Legt ihr darauf Wert, immer ein neues Outfit zu tragen?

My outfit today is quite similar to that one. Which led me to the question, if I ever wore an outfit twice - just three or four times I guess, because I actually try to combine my clothes always in a new way.
What about you? Do you make a point of wearing always a new outfit?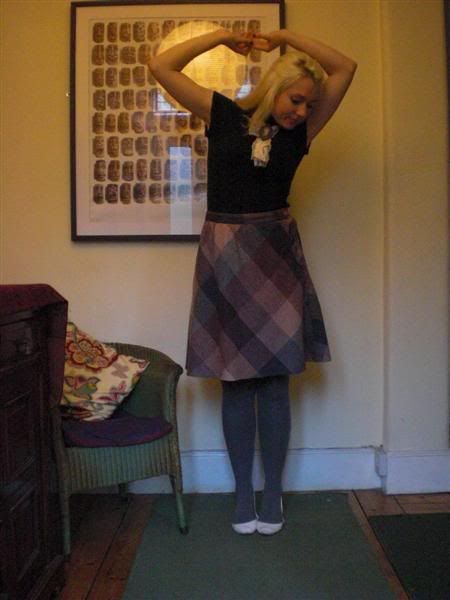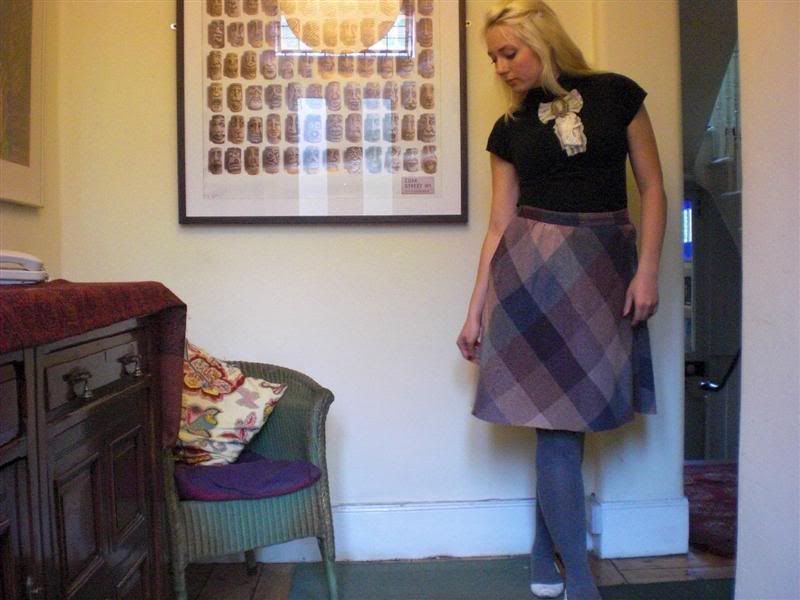 Bow: Shop at Oxford Street, 7 £
Turtleneck Jumper: Madonna, 2,55 €
Skirt (shortened): Charity Shop, 0,50 £
Tights: Primark 2 £
Ballerinas: Primark, 4 £