Heute m
ö
chte ich euch etwas ans Herz legen: Volamos Juntos e.V., ein
Verein den eine Freundin von mir gegr
ü
ndet hat. Er wurde zum Leben erweckt "um soziale Einrichtungen und Bildungsprojekte in Guatemala und anderen lateinamerikanischen Ländern zu fördern"
.
Ich bin auch Mitglied - für nur 1 € pro Monat könnt ihr helfen Schulbücher, Essen und medizinische Behandlungen zu finanzieren.
Bei Fragen schreibt an: volamosjuntos@gmail.com
Today I wanna recommend you something:
Volamos Juntos
, it's an association a friend of mine started. It was found to support social facilities and education projects in Guatemala and other Central American countries.
I'm a member, too - for just 1 € per month you can help to finance school books, food and medical attendances.

If you have questions write to: volamosjuntos@gmail.com
Ich suche immer nach neuen Möglichkeiten meine Broschen so oft wie möglich zu tragen. Nun habe ich eine neue gefunden: einfach ein Band ums Handgelenk wickeln und die Brosche daran pinnen! Sehr einfach, trotzdem gutaussehend.
I always search for new ways to wear my brooches as often as possible. Now I found a new one: just tie a ribbon around your wrist and pin the brooch on it! Very easy, nevertheless good-looking.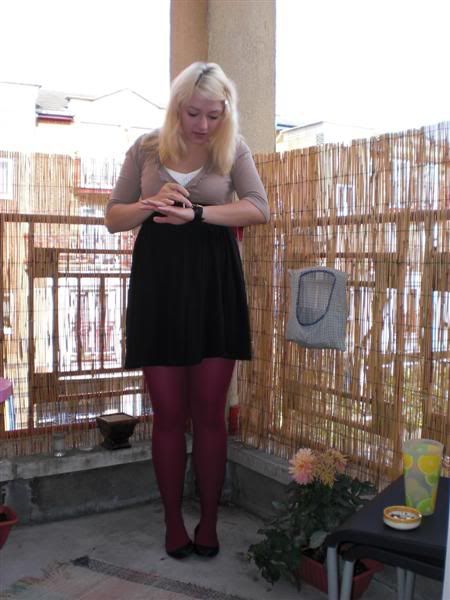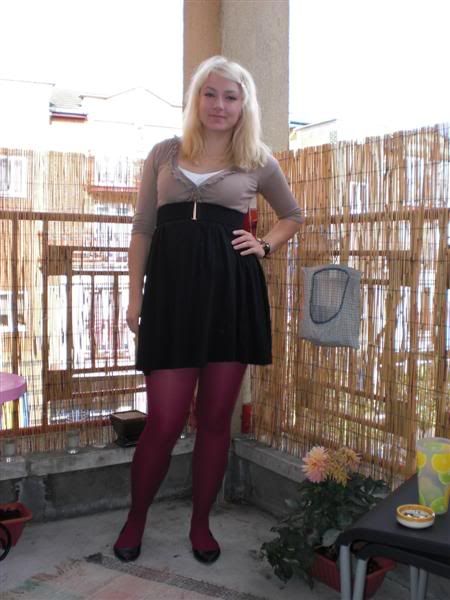 Shirt: Primark, 1 £
Cardigan: Primark, 3 £
Brooch: Second Hand, 1 €
Ribbon: Karstadt, 0,50 €
Belt: H&M, 1 €
Dress worn as a skirt: H&M, 9,90 €
Tights: Primark, 1 £
Flats: Primark, 4 £